Hong Kong Street art is not as dull as you thought! Many of Hong Kong best instagrammable spots are loaded with graffitis. Here are some of the most famous graffiti paintings in Hong Kong:
Shing Wong Street, Sheung Wan


Painted during the 2018 HK Walls event, this beauty encompasses oriental elements of Koi and a bright palette which is great for photographs. Done by Christian Storm.
Star Street, Wan Chai


Recognise a few faces? Yes! Felix the cat, Astroboy and Pikachu mash up is now at Star Street. Done by Jerkface.
Stay in Wan Chai with BlackDoors
Soho, Central


Soho boasts plenty different murals and graffitis, explore the area on foot and you'll find all sorts of delights!
Man Fung Building, Sham Shui Po


The exterior was decorated by the talented Okuda San Miguel, making the entire building stand out from its dreary neighbours. Find a high vantage point for a good shot.
Harbour City, Tsim Sha Tsui


Though known as a shopping paradise for many, Harbour City has its artsy side. The Invaders have clearly been rampaging this wall here. Done by our infamous "Invader".
Stay in Tsim Sha Tsui with BlackDoors
Public Square Street, Mong Kok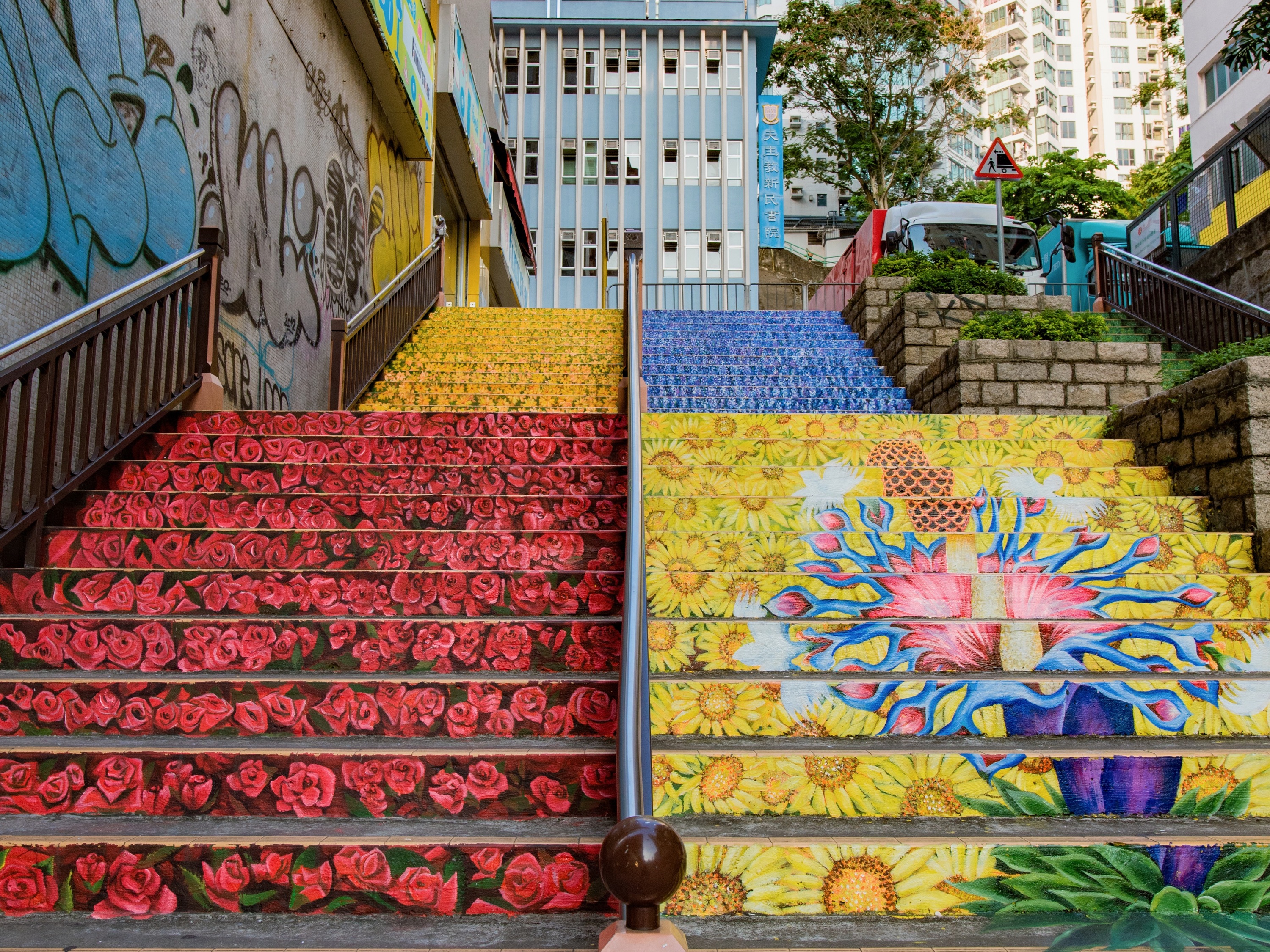 Colour steps make an excellent backdrop for photos and a great place to take fashion shots or OOTD shots!
Stanley Market, Sheung Wan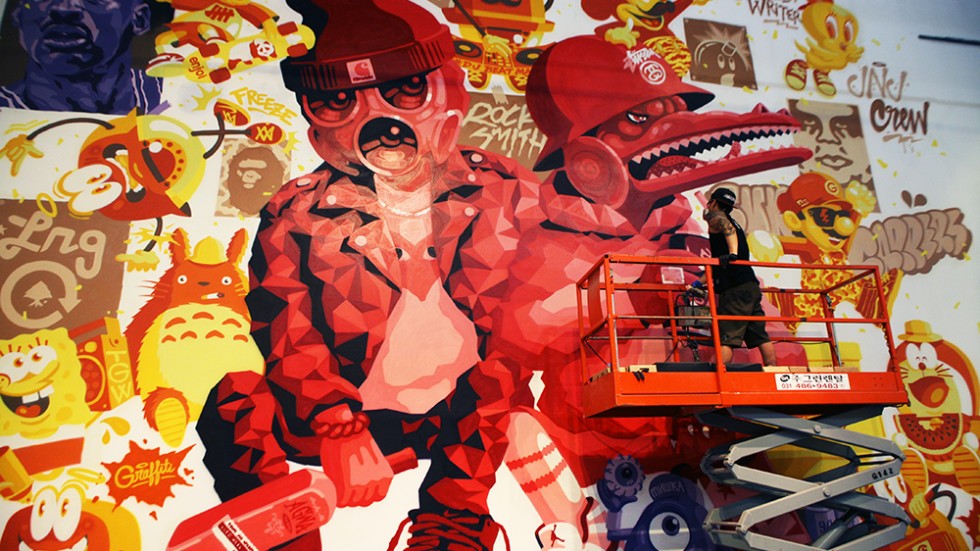 Colourful and vibrant, various artists have came together during the past HK Walls activities to create beautiful graffitis all over Sheung Wan.
Liking these graffitis? Why not live nearby so you can explore the area and see every single one of them? Stay in Sheung Wan with BlackDoors!